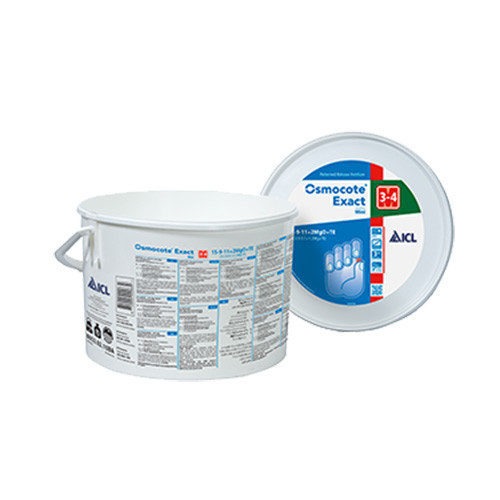 Osmocote Exact Mini 3-4mth (NPK 16-08-11+2MgO+TE) - 10kg
Osmocote Exact Mini for use in small substrate volumes
Osmocote Exact Mini
Specially developed for use in small substrate volumes. Osmocote Exact Mini is ideal for pots smaller than 8cm, for example plugs and trays with small compartments. With a granule size 0.85 to 2 mm, this product guarantees optimum distribution of nutrients in substrate. The granules are so small that good distribution can be achieved in volumes starting at 20 ml.
16-8-11+2MgO+TE
Advantages of using Osmocote Exact Mini
The reliability of Osmocote Exact, but for pots with small volumes
Uniform plant growth, thanks to good granule distribution
100% coated and therefore 100% safe for plants
Every granule contains all the nutrients
Easy, accurate dosing
Very easy to apply
Write a Review
You must have purchased this product to review it.
Write a Review