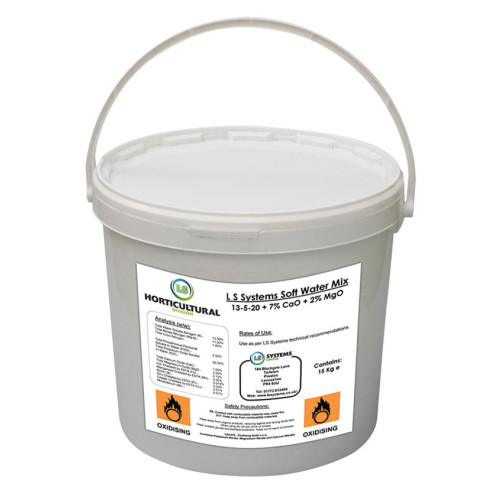 LS Systems Soft Water Soluble Fertiliser (NPK 15-05-15) [15kg] (48/Pallet) - Bucket
Code:

FERLSS150515S-BUCKET
LS Systems Soluble Fertilisers
Our soluble fertilisers are specially formulated for quality crops in all types of plant feeding systems. A range of analyses provide the perfect balance for all cultures
including bedding plants, pot plants and nursery stock. Special formulations for use
with soft water also available.
15kg bucket
Write a Review
You must have purchased this product to review it.
Write a Review